Intimate Tango
Sep 08, 2017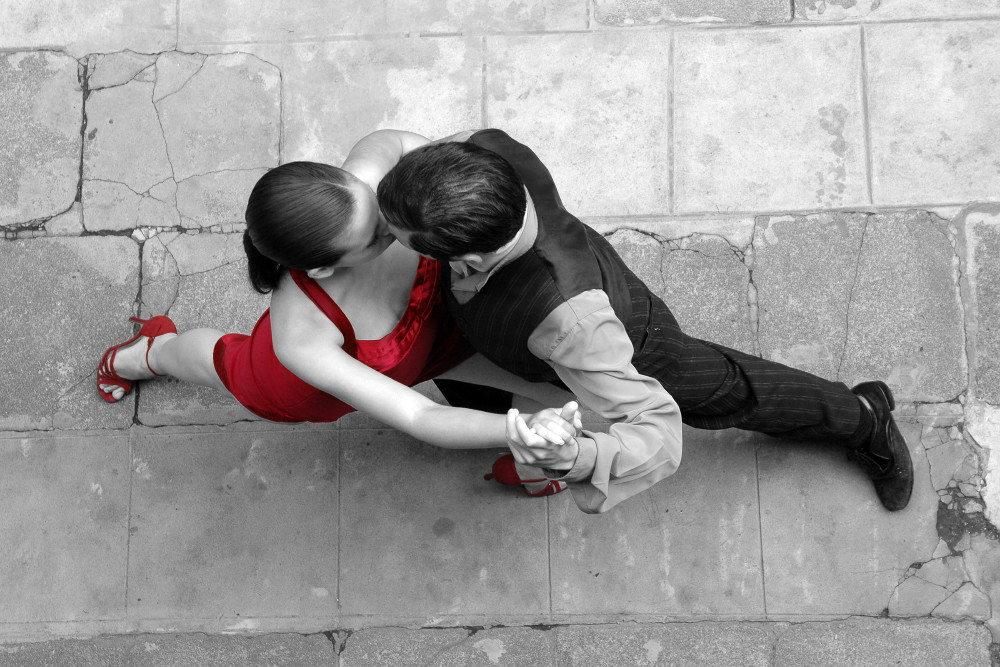 "Intimate Tango" is one of my favorite classic photographs. I was in Argentina in 2007 and spent many days exploring Buenos Aires. It is a fabulous city and very photogenic. La Boca (the mouth) neighborhood is a famous area on the water and is a blue collar community of ship workers. It is also very colorful with many of the houses painted with bright paints left over from the ship yards.
It is also a place where locals come to try and make money from the tourists, selling anything and everything on the small streets.
I went to La Boca a few times to get the right light and on one of my visits I saw this couple dancing on the street, busking for money.
They were incredible. So I introduced myself and asked if I can walk around and take their pictures while they are dancing. One thing let to another and we ended up spending 4 hours together all over the neighborhood.
After a few hours I was trying different angles to be more creative, and I saw this rickety old balcony, I found stairs, climbed up, leaned over and they were dancing below. That is when the moment struck. The intimate moment of the sexy tango. The perspective was unique, the background of old stone squares perfect, the red dress and shoes popping, and the energy between them palatable.
I knew I had it at that moment. I invited them to lunch and learned about them and their lives, and have been in touch ever since.
One of my signature images, and it can be yours too.