A new abstract water ripple photograph from Maine
Sep 19, 2017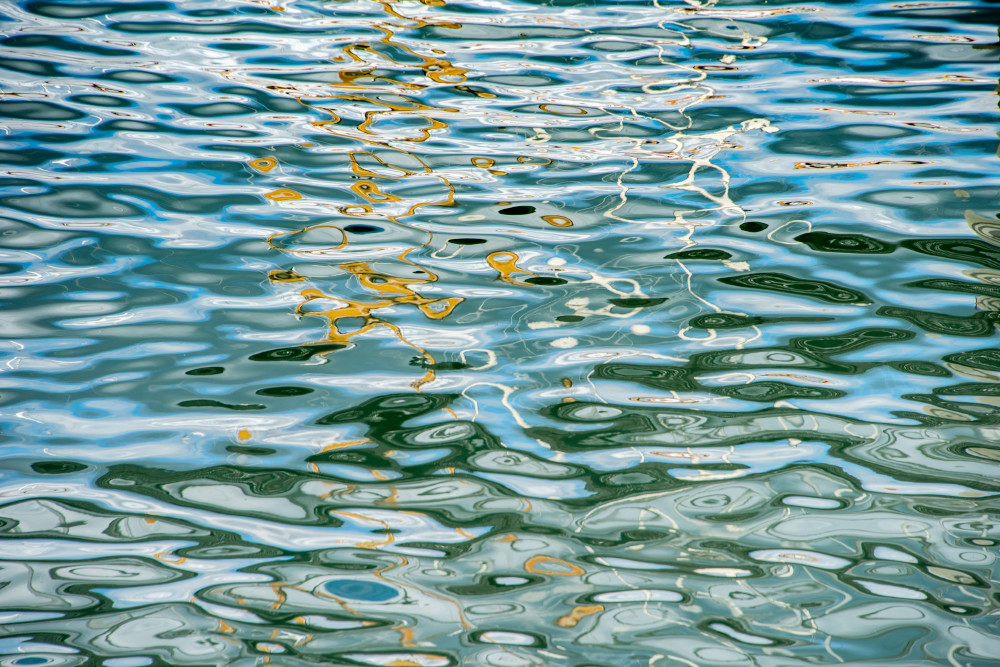 My love of water ripples started many years ago. I was hiking up a small creek in Chile. It was a lovely morning with a bright hot sun, and the golden desert landscape was aglow all around me. I found a lovely spot in the shade by the flowing blue water to have a rest and a snack. And as I sat there meditating on the small waterfall the patterns started appearing and the incredible textures of ripples became so clear.
Ever since then whenever I see ripples I stop to look, admire, and photograph. They are constantly changing and moving. And make amazing pieces of art.
This new one is from Maine, near the Schoodic Peninsula. I found a small bay with some nice boats and spent the day exploring the area. in the afternoon with some great light and light wind, the right conditions happened to create the perfect ripple shots. The color of the boats were reflecting =in the water and distorted in a beautiful way by the small waves. It was a matter of capturing the right moment when the balance of ripple and colors worked best.
I love the touch of gold, and variations of blues in this image. It is a great stand alone piece (especially on the metal art), or as part of a collage with some other ripple shots.
So, next time you look at water take a moment and try to slow it down and witness the power of nature as an artist.