9 days in the Simien mountains of Ethiopia
Sep 26, 2017
Ethiopia is an incredible country. I spent 2 month traveling there and that was not even enough to see it all. Before arriving in Ethiopia I did my research on the culture, people, festivals, landscape and places I wanted to visit. The Simien Mountains were on the list but my expectations were low. It seemed hard to get there, deal with permits, pack animals, and costs, so I was planning a short 3-4 days up and down just to get a feel for the place.
Instead I ended up meeting other travelers and together we decided to do a 9 day trek that few people do, and to get way off the beaten loop of 3-4 days. BEST decision ever.
We stocked up on food supplies, mostly Raman, crackers, pasta, and the like. We decided not to take a guide, but we had no choice with the mandatory security guard. We had 2 pack mules for 5 people that carried the tents, sleeping supplies, cooking supplies, water and the food.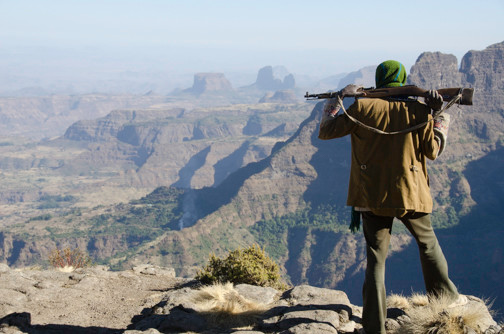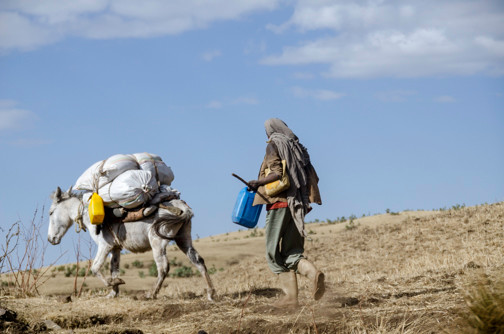 The Simien mountain are spectacular. They rise up to 11,000 feet elevation on the escarpment, with drops of sheer cliffs all around. Deep valleys with small rivers are seen from above, and small villages are scattered in this harsh environment with little vegetation. The magic sunsets were a great bonus, especially with the villagers taking the animals home, creating amazing photo ops.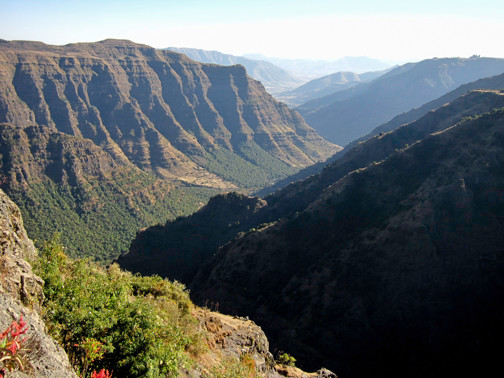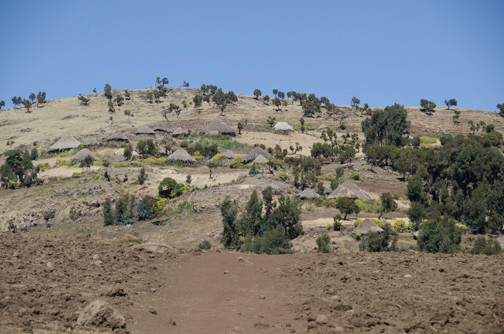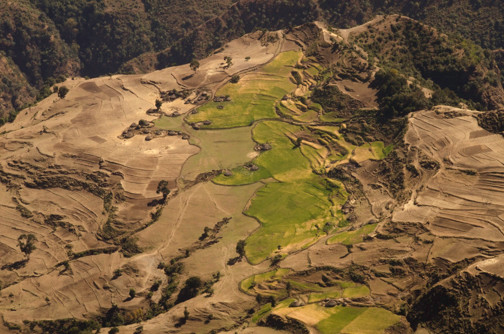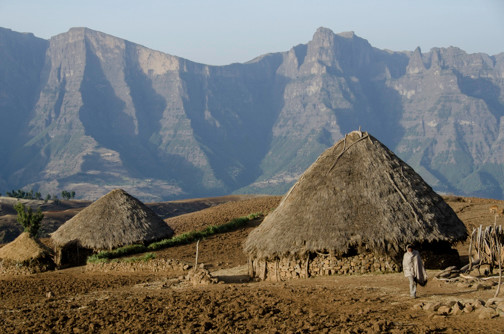 It is also home to the Gelada baboon, and the Walia ibex, endmic species to this area. Seeing these animal close up in the wild is amazing, but when the baboons expose their sharp large fangs, well, that get a little scary when you are only feet away from them. They blend into this environment so well.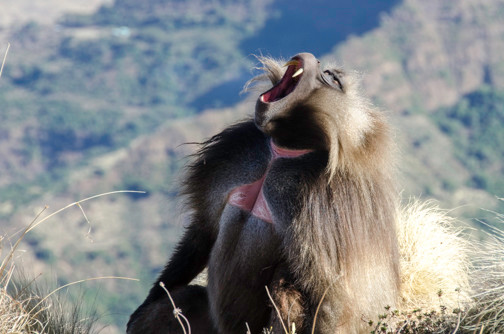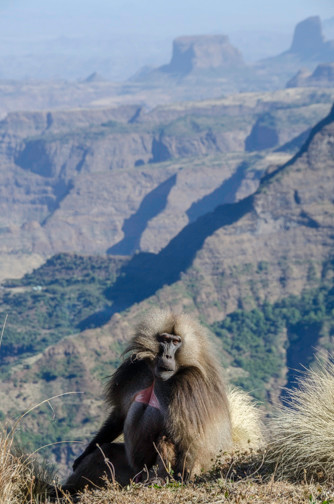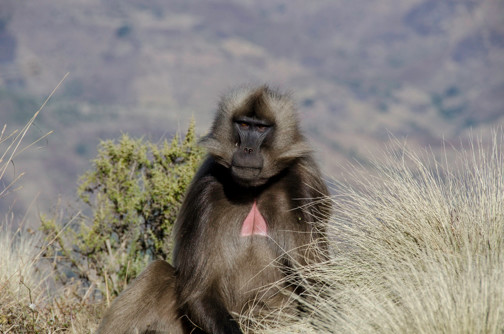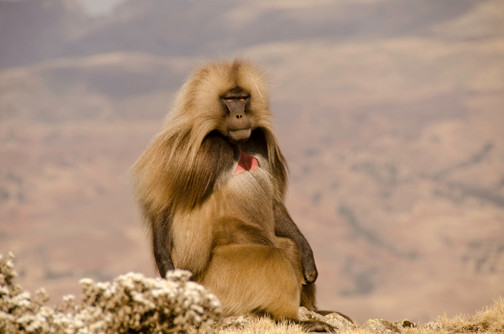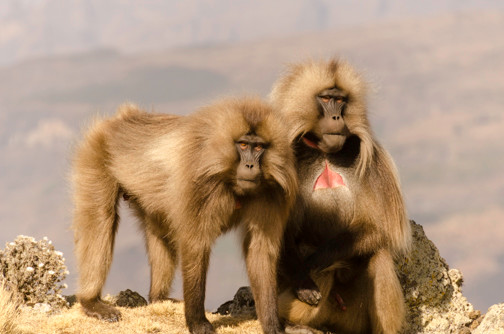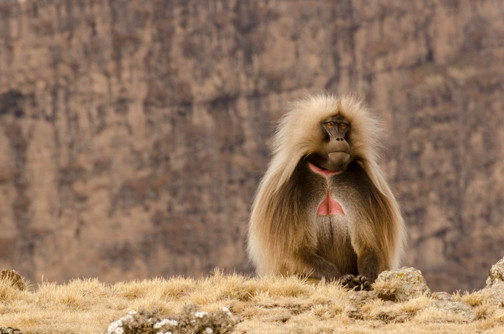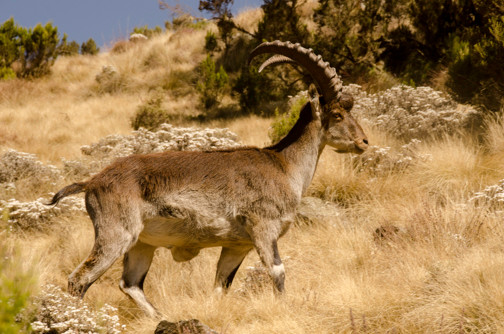 But as always for me it is about the people. The hospitality and kindness from rural people who are living a hard subsistence existence, is always so incredible. We were invited into huts for coffee on many occasions, without the expectation for anything in return. Especially further into the hike where few people go, we were greeted with curiosity, and happy kids who wanted to play and hang out.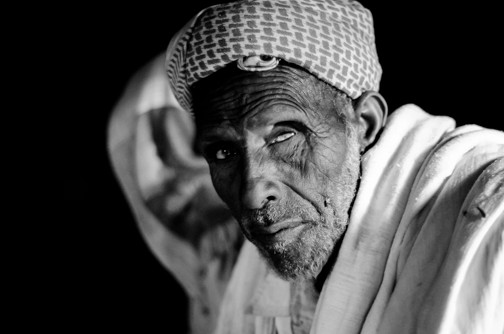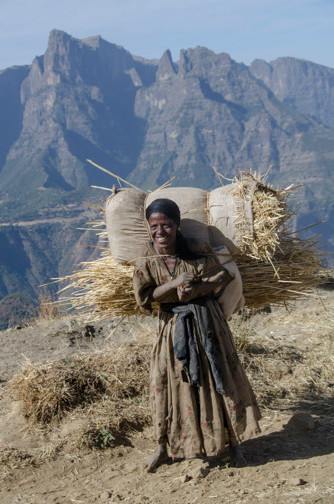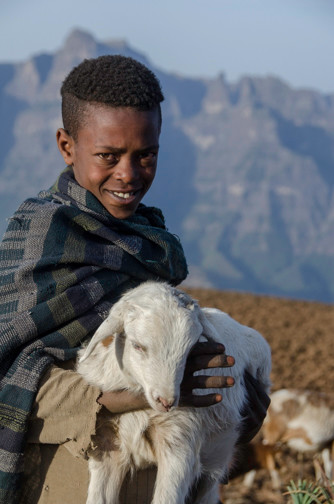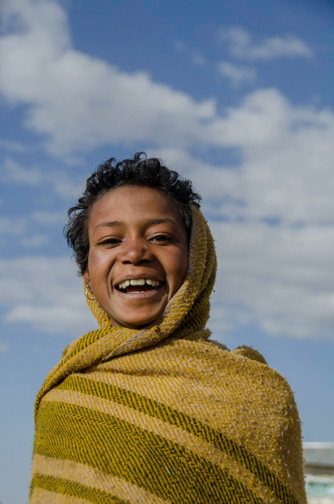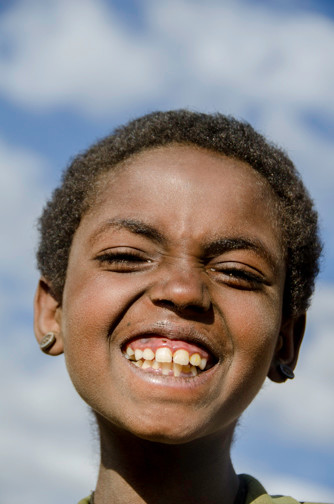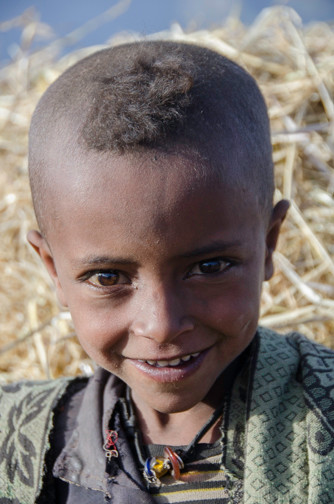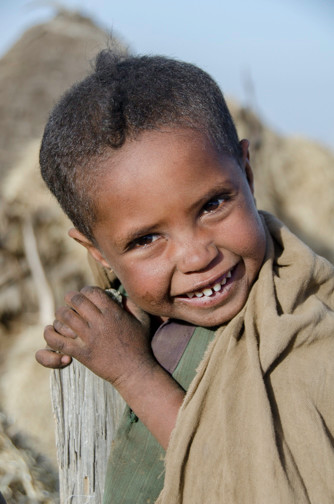 My favorite story though is when we camped in a small rural school yard near a small village. The kids all came to see us, play with us, get their photo taken and just hang out. We stayed in this place for 2 nights. One of the cutest kids was so happy and excited to play we became friends with and had fun. The problem was none of us could figure out if the child was a boy or a girl.
On the second day, before we were heading out, I was playing with the child on a makeshift monkey bar. Well, when I picked the kid up to the monkey bar we all audibly said ahhhhhh, since the boy was not wearing anything under the shawl. He was so happy and that is when I captured this great moment: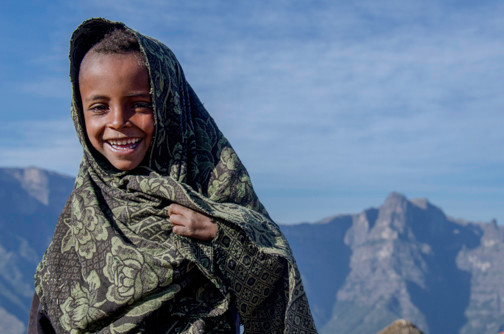 To get down from the escarpment we had to hike down almost a vertical path, mostly on our butts, for over 3 hours. It was even harder than the climb, and at the bottom our calves were like jelly. We stopped at the river for lunch and met a family there who were enjoying the shade and water.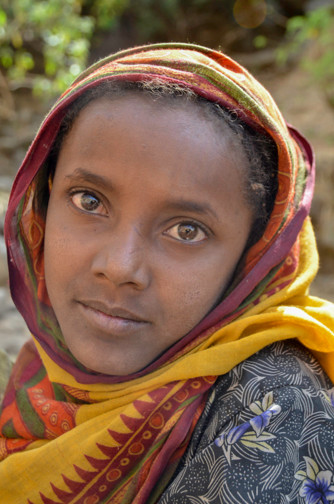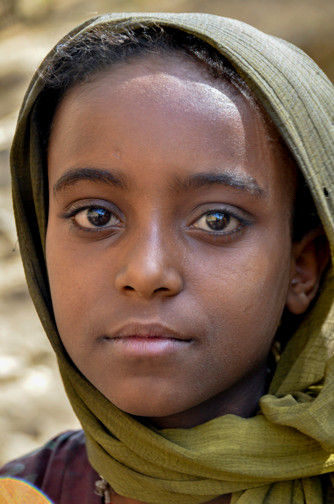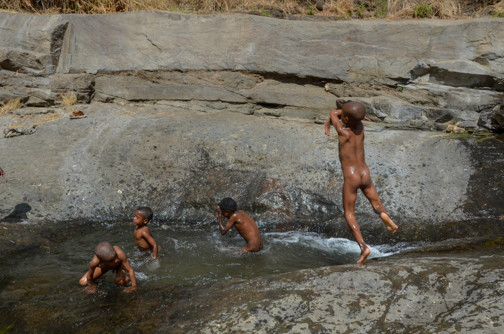 It was an epic adventure and definitely worth the extra days to really appreciate this incredible area, and the amazing people who live there.